Brine minimization and disposal is an important issue for all operators of Reverse Osmosis Systems
Sustainable Water Solutions LLC is proud to offer a combination of technologies that allow for brine
minimization, concentrate recovery and in most cases salt or by product recovery and reuse. These technologies allow client to save millions of gallon of water / Yr
Process Design Review. Process design review is conducted to assure the current operation is optimal.
Optimization of Current Process. Current process chemistry, recovery, rejection, pressure, and cleaning practices are reviewed.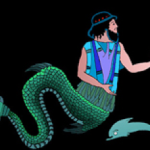 Nereus Automation. In Greek mythology, Nereus was a god of the sea with the power to tell the future if caught. Nereus automation and control and reporting technology inspects all systems at a minimum of every 5 seconds for compliance with design parameters. By inspecting what we expect, and reporting significant deviation to operations staff full process efficiency can be achieved while cost inefficiency is eliminated. Nereus allows your process to run at it's full potential
Beneficial Concentrate Reuse. Beneficial reuse of RO brine concentrate is possible in applications such as softener regeneration. Save money on salt by using what you have.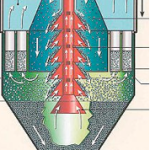 SWaRP – Sustainable Water Reuse Program. Due to several patented operating strategies the SWaRP process allows clients to process brines into better than city water quality recovered water and recyclable byproducts. Save money on brine disposal costs.
Process guarantee. Due to Sustainable Water Solutions LLC data based decision making process, each brine minimization project includes a process guarantee covering every step in the process with every installation. The process will deliver the water quality it is designed to deliver – period.
Project delivery is less expensive and easy. Projects can be delivered as packaged units, site built systems, or combinations of both. Installation costs are the low.
Project financing is flexible. Clients can choose from traditional purchasing methods, long term water by the gallon arrangements were no capital is required and an option to buy out the system at a future point is included. Capital constraints are easy to overcome.
Contact SWS LLC today to discuss how an brine minimization project might be a good addition to your water needs.
How to buy medicines online at best prices? There are hundreds of solid online drugstores that will offer legitimate discounts. Different drugs are used to treat Bacterial Conjunctivitis. There are medications betrothed only for them. If you're concerned about sexual disfunction, you perhaps know about cialis 20 mg price. What is the most momentous information you must read about online pharmacy cialis? Various pharmacies describe it as buy cialis online cheap. Nowadays more than quoter of men aged over 50 reported some degree of erectile difficulties. Sexual diseases mostly signal other problems: genital infection or erectile malfunction can be the symptom a strong heartiness problem such as core trouble. Are you going to purchase medicines, like Levitra, from the Web? Before you take the Levitra, tell your pharmacist if you have had heart surgery within the last 6 months. If you would like advice about Levitra, one of pharmacists will make obtainable medications that are suitable for you to take. You will then be able to order the remedy.