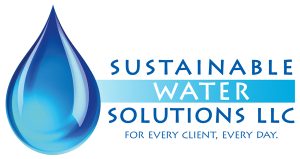 Award Ceremony for Water Reduction 
State's Number One Issue
For Immediate Release:
by Sustainable Water Solutions LLC
Contact: Grant Newhouse
(925) 470-0491
A prominent data center in Dublin recently implemented a water savings program for their cooling operations. The result of the new program was a documented water savings of 40% (3,000,000 gallons/Yr.) with cost savings of over $50K.
The program implemented not only meets, but far exceeds Gov. Browns' Executive Order calling for mandatory 25% water use reduction.
Awards will be granted to:
Greg Bush Poseidon Award – Visionary Leadership

Grant Cagle Nereus Award – Operational Leadership

Paul Deanda Nereus Award – Installation support

Tim

 

Willits Nereus Award – Operational support
The program implemented consists of:
a synthetic chemistry that eliminates the possibility of carbonate based scaling

extensive gauging

state of the art monitoring, analytics, control and reporting via a cloud-based platform allowing system access from any iPod, iPad, iPhone or similar device
When: April 27, 2015, 11:30 am-12:00pm
Where: Sybase, 1 Sybase Drive Building A, Dublin, CA 94568.  LOBBY
For further information on Sustainable Water Solutions: www.sustainablewatersolutionsllc.com