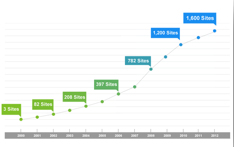 MBR combines the elimination of BOD, COD, Nitrogen, Pathogens and Ultra Filtration into a single unit. As a result of these processes MBR technology is a required step in water reuse and recycle applications. Sustainable Water Solutions LLC is proud to offer MBR by Econity.
Econity is the world leader in installed MBR systems – and for good reason.
Sustainable Water Solutions LLC MBR by Econity is a Membrane bioreactor system that has several distinct advantages to the client.
Lowest Cost. Due to several key cost advantages, in the manufacturing, installation, & operating processes, Sustainable Water Solutions MBR is always the low cost alternative.
Process guarantee. Due to Sustainable Water Solutions LLC data based decision making process, each MBR includes a process guarantee covering every step in the process with every installation. The process will deliver the water quality it is designed to deliver – period
Full replacement membrane guarantee. Due to the highest quality standards used in the manufacturing process, Sustainable Water Solutions LLC MBR by Econity includes a full membrane replacement guarantee with every installation. The membrane is guaranteed not to break for 7 years – period.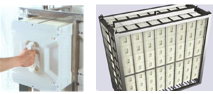 Ease of membrane maintenance. Due to the size of the individual module and the end free design, maintenance is far easier for the client than with traditional systems that require cranes to lift membrane components. Maintenance is simple and safe
Project delivery is less expensive and easy. Projects can be delivered as packaged units, site built systems, or combinations of both. Installation costs are the low.
Project financing is flexible. Clients can choose from traditional purchasing methods, long term water by the gallon arrangements were no capital is required and an option to buy out the system at a future point is included. Capital constraints are easy to overcome.
Contact SWS LLC today to discuss how an MBR might be a good addition to your water needs.